1st October 2019, 01:26 PM
SUMMER PARTY H-Initiate

Join Date: Jan 2008

Location: #1 BREAKERZ fan in Singapore ♥

Posts: 101,219
Quote:
Kimura Takuya has announced that he will be starting his solo music activities. He will release his first solo album "Go with the Flow" on January 8.

This announcement was made on September 29 during TOKYO FM's regular program 'Kimura Takuya Flow supported by GYAO!' Kimura was encouraged to start his solo music activities due to many artists who have appeared as guests on the program. "Bacchi (B'z Inaba Koshi sent me a letter saying, 'I want to see you making music.' Then Delico (LOVE PSYCHEDELICO) invited me to the studio saying, 'Let's make music,' and with [Moriyama] Naotaro, he handed me the guitar when I visited him at the studio and we had a mini session together," he shared.

Furthermore, he said to his fans, "After receiving messages from everyone requesting me to continue music, that turned on my switch."
https://www.tokyohive.com/article/20...e-a-solo-album
Is Bacchi a nickname of Koshi ? That's a 1st I've heard
__________________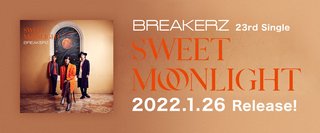 Dedicated BRZ fan since 2008 debut single ♪ | team brz member ♥ | 23rd single SWEET MOONLIGHT (26.01.22) | Road to 15th anniversary

My JPop Blog | My Twitter | BRZ Thread 44 | BRZ LiveJournal | BRZ Official Site